IPM France takes part in Paris Retail Week!
Held from 24 to 26 September 2019, the Paris Retail Week brings together the entire retail and connected trade value chain at the Paris Exhibition Centre.
This year, IPM France, the expert in touch kiosk customer experience, will present several interactive kiosks on its stands:
Transport ticket distribution kiosk


This ticketing kiosk allows passengers to choose the transport ticket for their journey and pay for it independently thanks to the payment terminal built into the kiosk, and then to collect their transport ticket (card or ticket).
EK5000 SIM card distribution kiosk


Considered to be the most compact on the market, this kiosk allows the purchase, recharging and distribution of cards.
Fitted with a webcam, a scanner and with our partner AriadNext's identity check technology, this terminal also allows the authentication of identity documents (passport and identity card). 
Paris Retail Week is also an opportunity for IPM France to present the new version of its "DashKiosk" hypervision tool. Via a web interface, this tool is used to access the customer experience data for a set of touch kiosks!
Come and discover these innovative digital solutions on our stand:
Hall 7.2, stand L. 057
Find out more about Paris Retail Week!
This year, Paris Retail Week has become the only trade show that addresses the 8 business issues facing Retailers and E-commerce: omnichannel trading, marketing innovation, logistics, B2B marketing, marketplaces, new payments, agile customer experience and data use.
The largest event in Europe, this exhibition attracts more than 600 companies, 25,000 professionals and organises 1,000 Business Meetings and 200 conferences and workshops every year.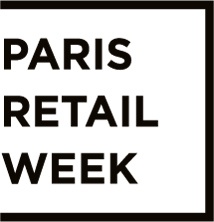 Last posts

An augmented teleconsulting solution made by IPM France & Medeo
See

Increase your visibility and turnover thanks to interactive kiosks!
See