Make it easier for customers to collect online orders with our interactive kiosks!
Installed at the foot of the ski slopes, the interactive kiosks are the solution to streamline and enhance skiers' experience: they reduce waiting time when purchasing or collecting passes and provide your services round-the-clock. Your customers can use them easily and independently to maximise their time enjoying the ski areas!
IPM France, together with its partner e-Liberty, provides a comprehensive range of touchscreen kiosks for purchasing, topping up and collecting keycards. Check out the outdoor version of the EK 1000-CVM order collection kiosk!
EK 1000-CVM order collection kiosk
With IPM France's EK 1000-CVM interactive kiosk, customers can pick up online orders at point of sale. Users pay for their order online, then scan their order confirmation QR code at the kiosk to collect their keycards.
Innovation: EK 1000-CVM now has an outdoor version!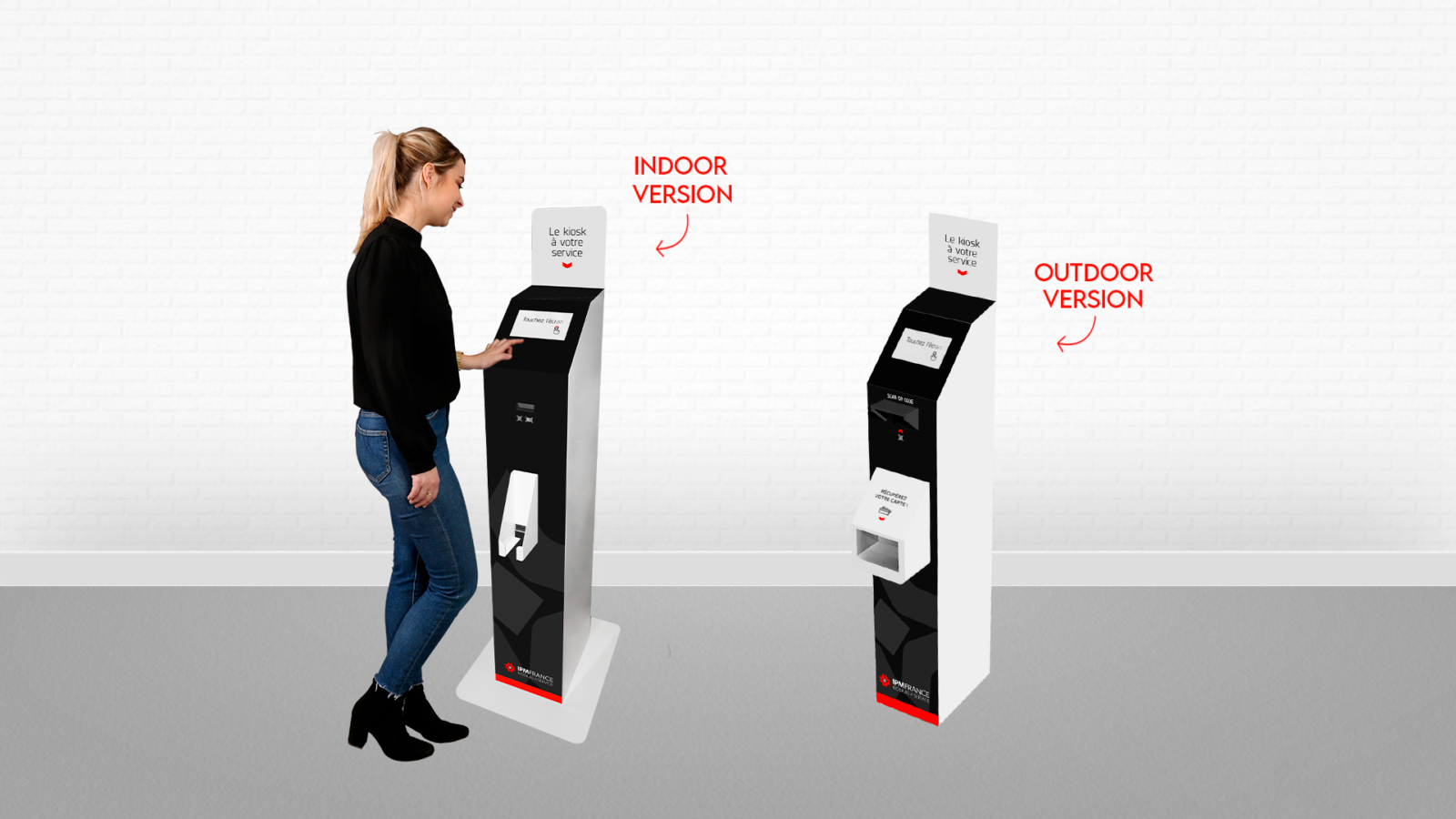 The EK 1000-CVM outdoor kiosk sports a new design specially tailored to outdoor use. That means it can withstand the harsh winter weather (including rain, snow and cold temperatures down to -10C). It has the following technical specifications: 
Rugged 7″ touchscreen - Projected capacitive (PCAP) touchscreen
RFID plastic card/pass dispenser (500-keycard capacity)
1D/2D barcode reader
150W heating
Height 125cm  Width 23cm  Depth 40cm
Weight: 40kg
The EK 1000-CVM ski pass kiosk is ultra-compact, with a fully customisable front to fit seamlessly into your point of sale. 
To find out more about our kiosks, contact Emilie Arisdakessian, your expert correspondent emilie.arisdakessian@ipmfrance.com   |   +33 (0)6 30 38 99 98

Last posts

Discover Self'Pay
See

on our partner e-Liberty's stand!
See