EK 3000 Interactive kiosk
Interactive payment kiosk
The simple and tested interactive payment kiosk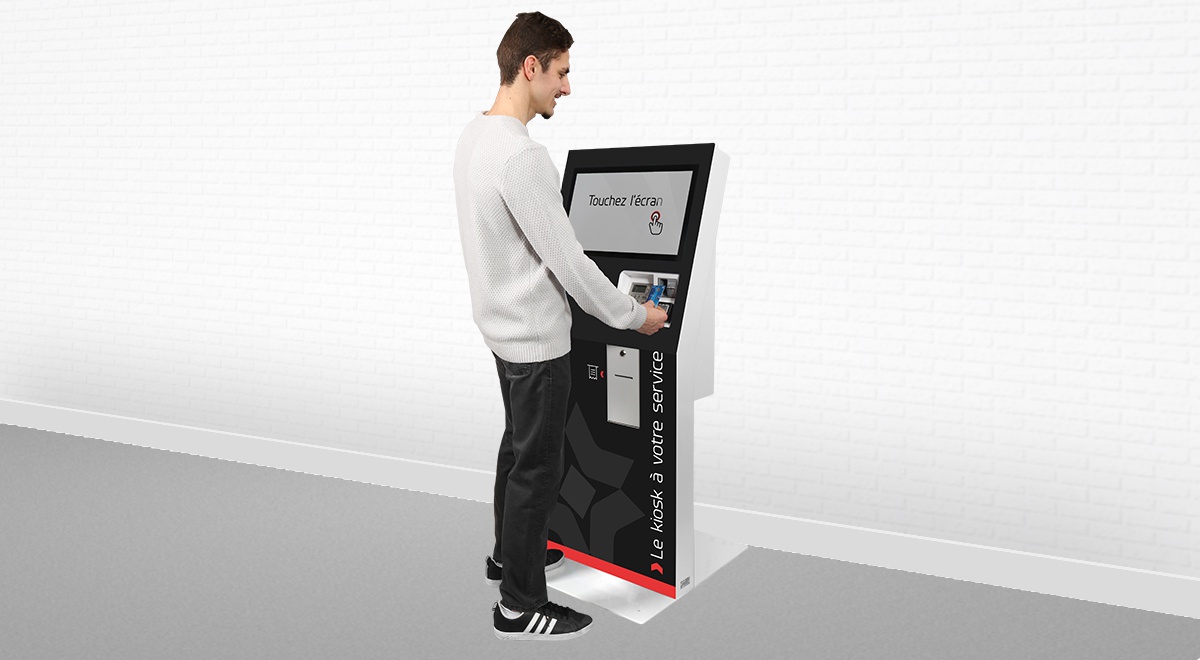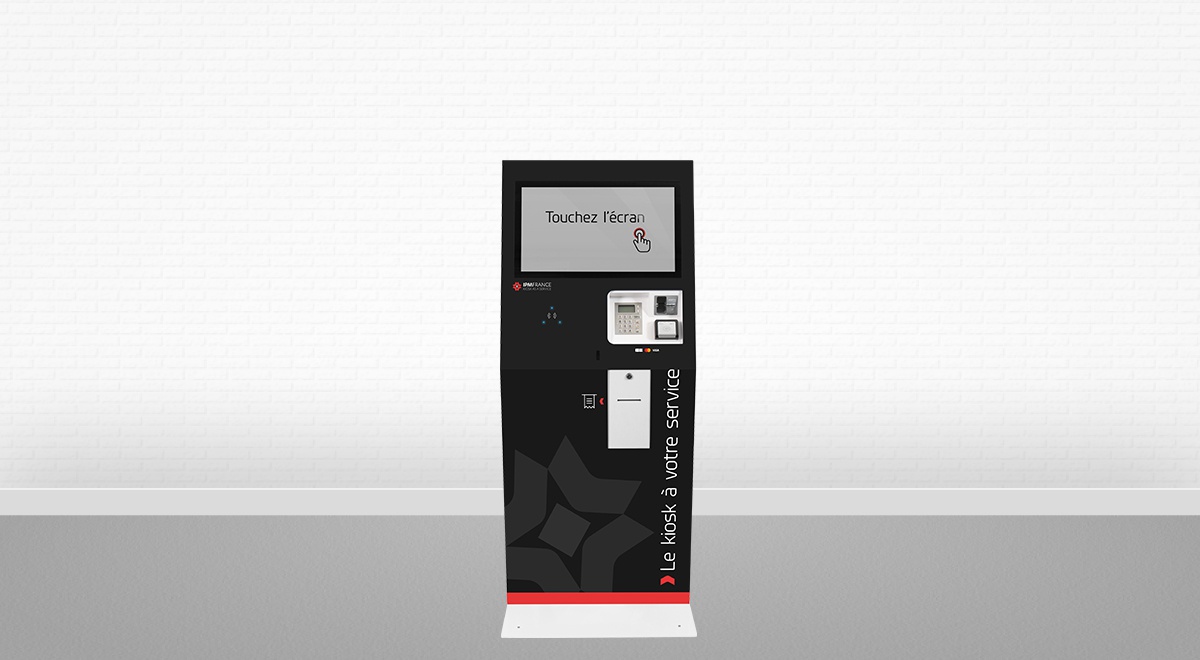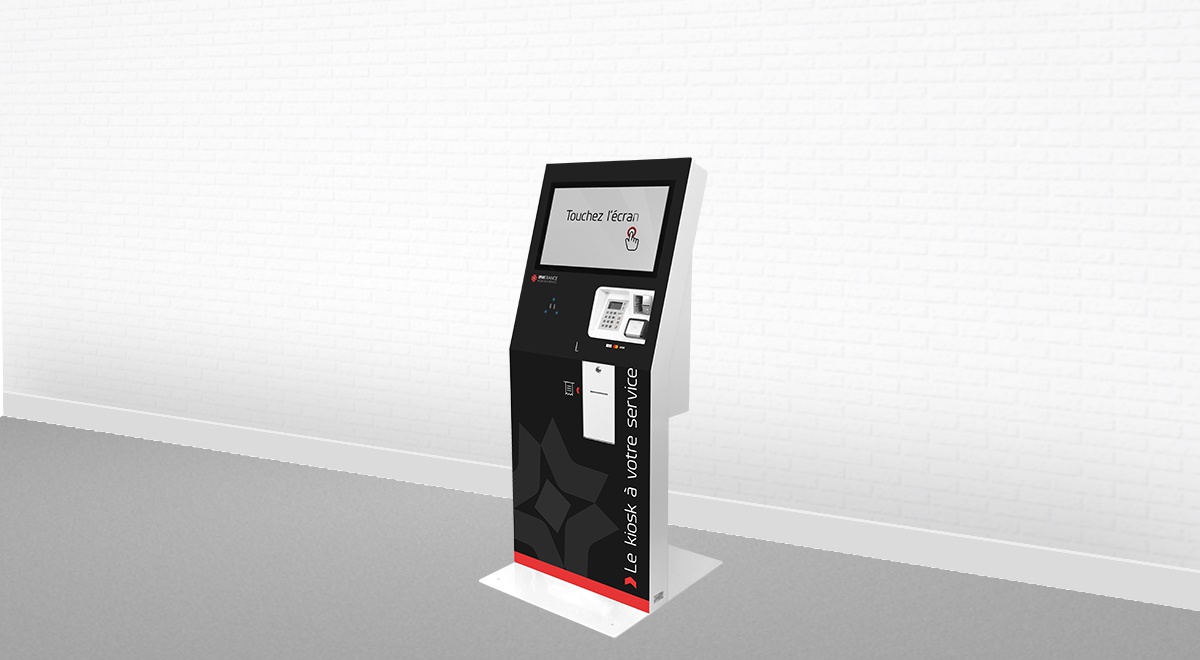 Empower users and reduce waiting time at points of sale and in agencies!
IPM France's EK 3000 interactive payment kiosk is easy-to-use and offers various services to users. This self-supporting kiosk is robust and proven and can be adapted to any public place. The Full HD screen of the EK 3000 kiosk tilts for ergonomic use and privacy.
This kiosk is accessible for people with reduced mobility so that it can be used by anyone.
The proven kiosk to enrich your users' experience and make them autonomous
The EK 3000 payment kiosk offers numerous functionalities to users: secure credit card payment, ticket printing, authentication of identity documents, identification, clocking in and out, videoconferencing and telephony.
Kiosk features and options
22″ screen – Projected capacitive (PCAP) touchscreen
Bank card payment terminal including contactless option
Thermal printer (60mm)
Scanner for B7 format identity documents
RFID/NFC reader
1D/2D barcode reader
Webcam and microphone
EasyProtect antibacterial gel dispenser
Technical specifications
Windows 10 IoT
Accessible for people with reduced mobility
Examples of user services
Reception and guidance
Ordering and purchasing
Customer registration on the spot
Click and collect
Bill payment (water, electricity, gas…)
Mobile money accounts reloading
Customer loyalty
Earnings
Permanent free-to-access services
Easy access for users
Autonomy and satisfaction for users
User relations improvement
Time saving for employees
Attractive service and innovative image