SMOOVE provides differentiating and highly innovative products and services in the self-service cycle world. Today, the company from the south of France supplies cities and mobility service providers by offering a global cycle service solution with an emphasis on self-service cycle systems (VLS) included as part of a multimodal offer. Their cycle offer is now being developed in France and deployed worldwide.
Since their encounter in 2015, IPM France & SMOOVE have become partners. IPM France, based in Romans-Sur-Isère in the Drôme region of France, manufactures kiosks for self-service electrically-assisted cycle solutions requiring high value-added totems. The company provides a subscription, occasional payment and interactive information kiosk solution for SMOOVE self-service cycle stations.
What's new in the cycling world?


With the arrival of electrically assisted bicycles, many French and European cities want to upgrade their VLS systems in the coming years. Many cities are in the process of issuing requests for proposals to renew their fleets: Lyon, Paris, Montpellier, Barcelona....!
SMOOVE and IPM propose a new station design and multiple innovations for this new self-service electrically-assisted bicycle system.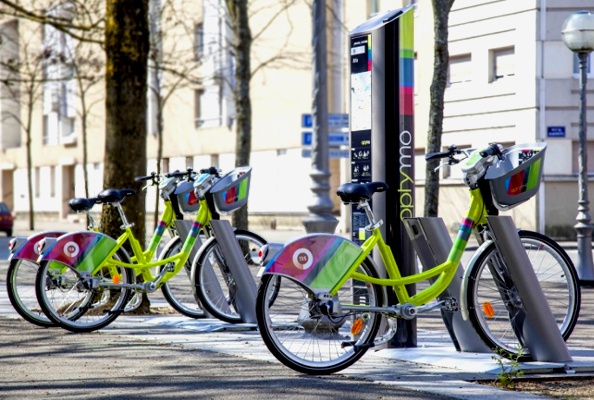 Last posts

Discover Self'Pay
See

on our partner e-Liberty's stand!
See