IPM France at the 4th edition of Paris Retail Week!
Organised by EquipMag and E-Commerce, the Paris Retail Week takes place from 10 to 12 September 2018 at Pavilion 1 of Paris Expo Porte de Versailles.
On this occasion, IPM France will present its retail-specific interactive kiosks on its stand (Retail Tech sector, stand N.080): betting and sports games kiosks, card dispensing kiosks...
IPM France will also exclusively present its new EK 5000 touch kiosk! Its simple and sleek design and its multiple installation possibilities (on a stand, wall mounted, on a table, back to back) guarantee its perfect adaptation to any point of sale!
The IPM France interactive kiosks at Paris Retail Week!
This year, more than 40,000 professionals, 800 companies and 350 top speakers are expected at Paris Retail Week. This trade show is organised around two complementary sectors. The first, " Equipmag / Store ", covers physical trade and distribution. The second, " E-Commerce ", covers e-commerce solutions, from digital marketing to logistics.
This new approach highlights the retail ecosystem's agility! Today, retail is seizing upon new technology to further improve the customer experience. It combines digital with physical stores and heralds the advent of Phygital. These three trade show days will address this Smart Phygital era.
The IPM France interactive kiosks fit perfectly into this approach. They give physical sales outlets digital solutions to improve the customer journey.
Come and discover the IPM France touch kiosk solutions for Retail,
RETAIL TECH sector, stand N.080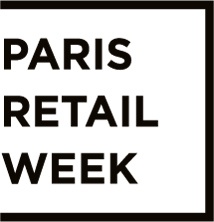 Last posts

An augmented teleconsulting solution made by IPM France & Medeo
See

Increase your visibility and turnover thanks to interactive kiosks!
See