IPM France gets the "Easytech" label!
The support programme for innovating companies, led by Minalogic
IPM France gets the "EasyTech" label
IPM France will start a study in partnership with CEA Grenoble on the need for interactive kiosks in the health sector. The purpose of this study is to develop IPM France's range of kiosks for products to improve care pathways in the health sector.
To help finance this research programme, IPM France has obtained the "EasyTech" subsidy. 
This programme supported by the Minalogic competitiveness cluster in Grenoble and supported by the Auvergne-Rhône-Alpes Region local authorities and the ANR (NanoElec technological research institute), will allow IPM France to conduct a feasibility study on new healthcare sector kiosks.
Find out more about EasyTech
Easytech is a programme for SMEs from all sectors of activity that want to build intelligence into their products. This agile system makes it possible to support and co-fund innovating projects that include digital technology from research organisations in the region.
Easytech is an IRT Nanoelec programme, supported by the Auvergne-Rhône-Alpes Region, the ANR and the local authorities from the Auvergne-Rhône-Alpes region and piloted by Minalogic.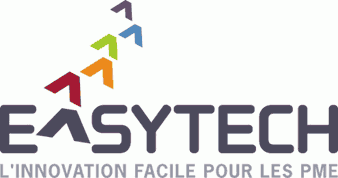 Last posts

An augmented teleconsulting solution made by IPM France & Medeo
See

Increase your visibility and turnover thanks to interactive kiosks!
See