Change machine
Self'Pay
The cash-payment kiosk that's quick and easy to set up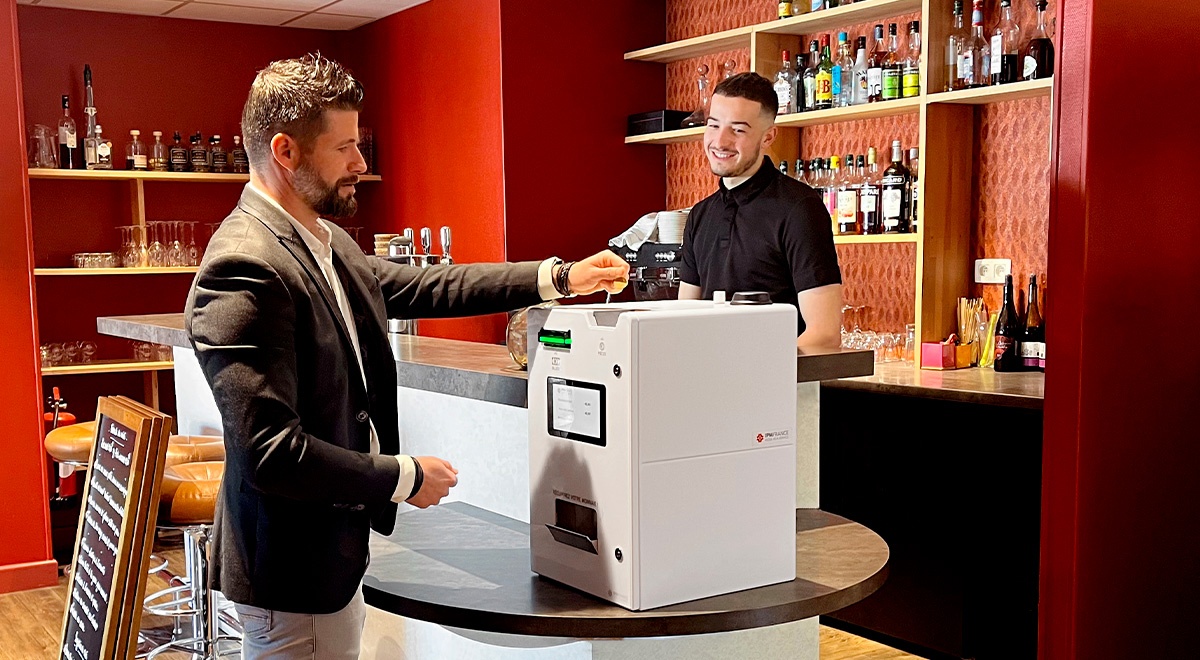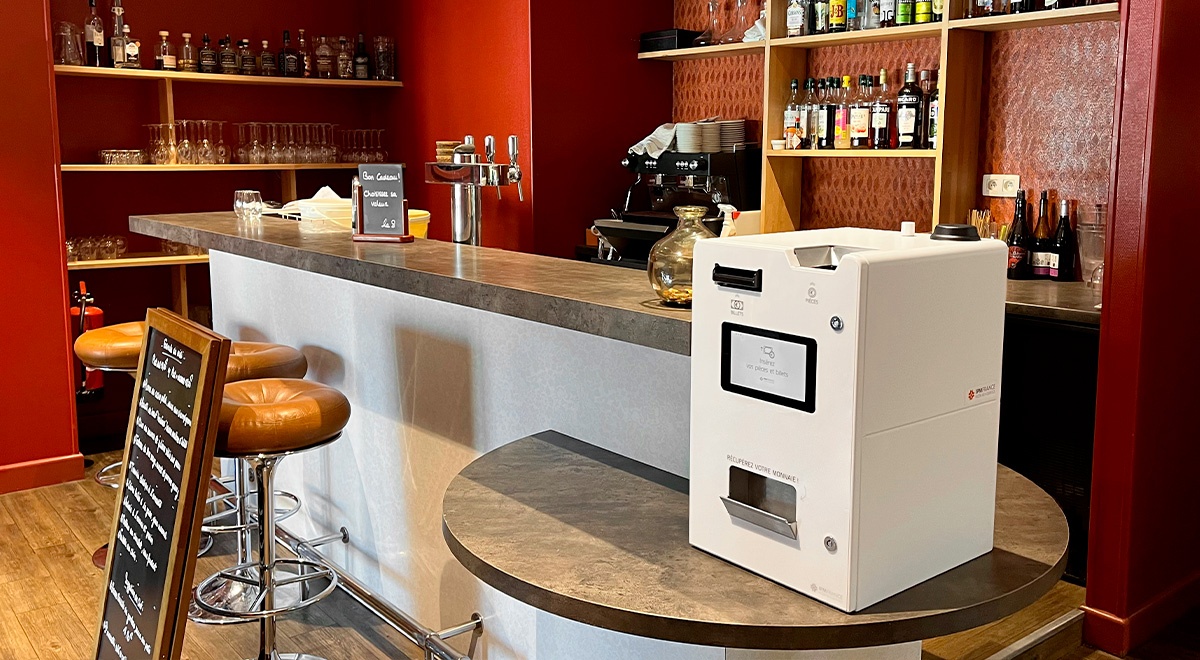 The Self'Pay kiosk is a simple solution for automated cash payments!
Customers are completely autonomous with the cash-payment kiosk.
The home screen shows the amount to be paid. Customers simply insert their loose change and/or banknotes into the machine. The change machine uses a smart coin recycling system to instantly give change. The money detector in the cash-payment kiosk has a built-in anti-theft system (kiosk is secured on the furniture) and an optical and mechanical scanner to read all the details on banknotes including the hologram, watermark and iridescent strip. 
Our cash-payment kiosks adapt to your needs:
STANDALONE or CONNECTED to your checkout system. In STANDALONE mode (not connected to the checkout system), the cash-payment kiosk is controlled by the "CashGenic Remote" application. Available for download, it is compatible with Android smartphones and tablets.
SUPERVISE for maintenance and monitoring transactions.
The advantages of Self'Pay 
Connection: the cash-payment kiosk operates in standalone mode or can be connected to your checkout system.
Supervision: the change machine is supervised to provide technical, maintenance, usage and transaction data.
Improve transactions: the cash-payment kiosk prevents cash errors and fraud with automatic checks of coins and banknotes. The checkout process is smoother.
Secure: Cash is kept in a safe and not visible to customers. Employees and customers don't handle coins or notes so it's more hygienic.
Simple to use: It is quick and easy for customers to use: payment in cash, automatic correction if a banknote is not inserted properly, easy to fill and empty (takings are counted automatically at the end of the day).
Very compact, the change machine can simply be placed on a counter, with no need to install it in any furniture. 
Customisation: personalise your cash-payment kiosk with stickers.
Technical specifications
7″ touchscreen
Android OS
2.4G/5GHz WiFi with external antenna
4G with external antenna
Bluetooth
Storage capacity for approximately 1,200 x €1 coins and 500 banknotes.
Quick change return at 12 coins per second
Version for banknotes only (no coins) available on request
Size: height 530mm x width 340mm x depth 390mm
Weight: 35kg
Earnings
Connection & monitoring
Improved transactions
Secure transactions
Simple use
Small footprint