EK 6000 & EK 8000 interactive kiosks
Outdoor interactive kiosks
Robust and fully-tested external touchscreen kiosks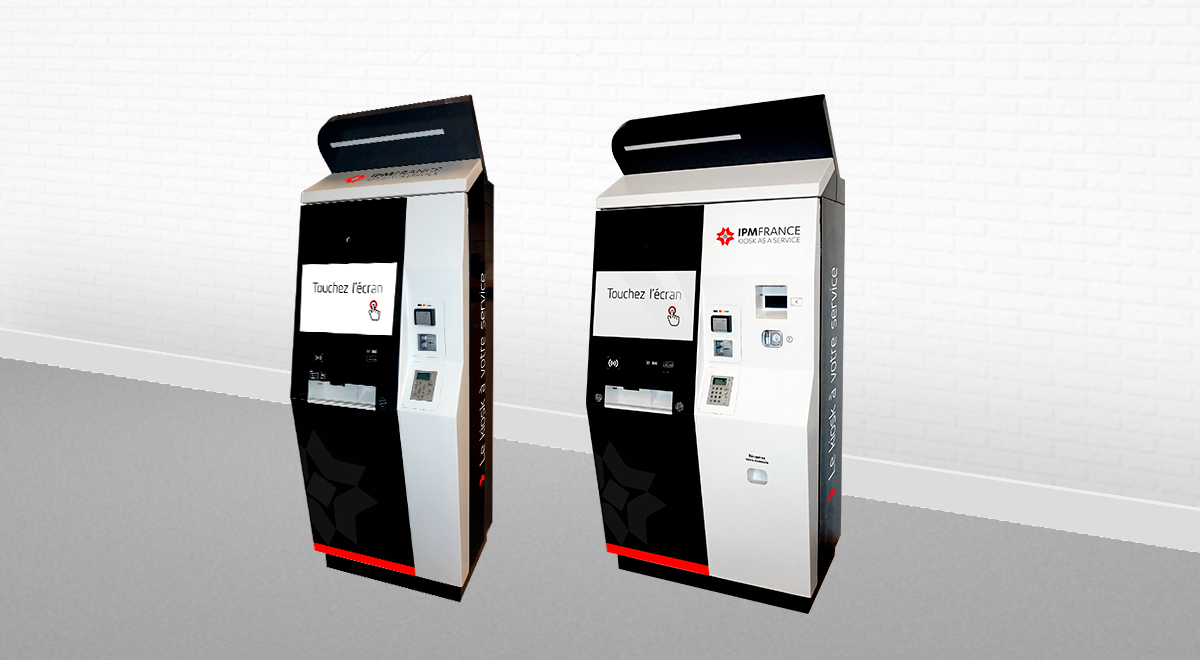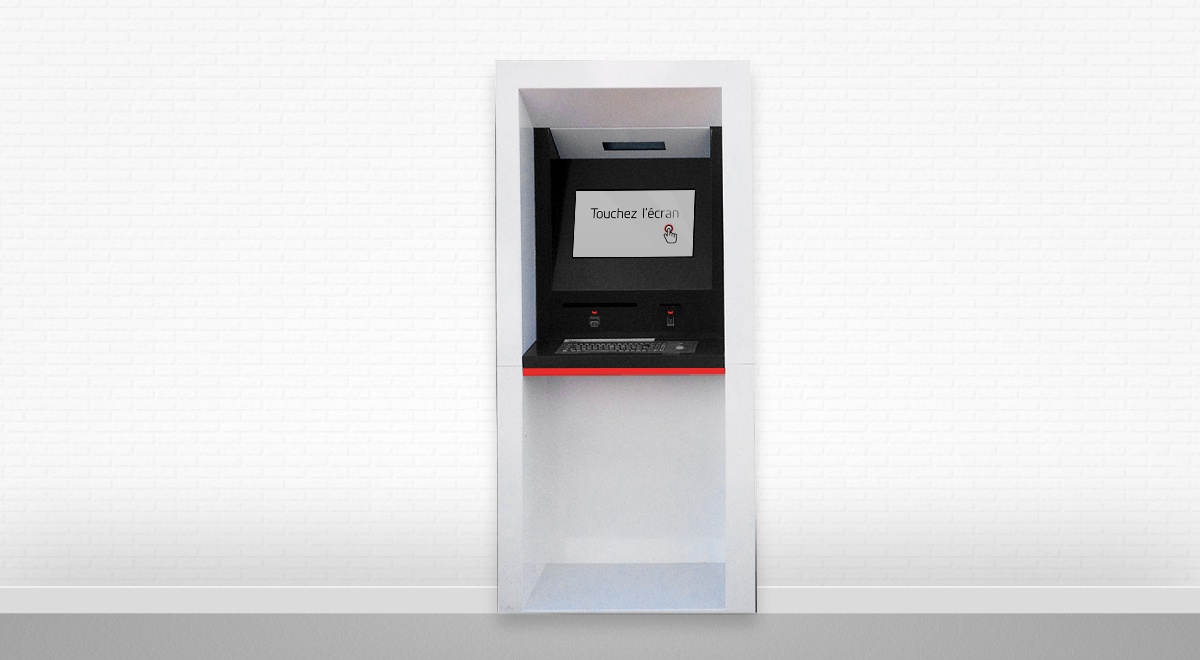 Make your services freely accessible to your users 24 hours a day, 7 days a week!
The EK 6000 and EK 8000 interactive kiosks developed by IPM France are robust outdoor kiosks, designed for intensive use and to withstand poor weather.
The EK 8000 interactive kiosk has been designed for full outdoor use or semi-protected outdoor installation if using a cash payment option. As for the EK 6000 touchscreen kiosk, this can be installed into the wall of your premises or standalone, in an outside shelter dedicated for this purpose.
The Full HD screen of both the EK 6000 and EK 8000 kiosks tilts for ergonomic use and privacy. Customise these interactive kiosks to match your branding!
The outdoor touchscreen kiosks are accessible for people with reduced mobility so that they can be used by anyone.
The outdoor kiosks at your users' service
Features and options
EK 6000 kiosk
19″ widescreen – Projected capacitive (PCAP) touchscreen
A4 thermal printer
SESAM-Vitale card reader
Keyboard
Jack plug for audio text-to-speech of pages
Hearing loop
Dusk-to-dawn sensor-controlled light
EK 8000 kiosk
18.5″ screen – Projected capacitive (PCAP) touchscreen
Card, pass or ticket machine
Bank card payment terminal including contactless option
Thermal printer (60mm)
Cash payment column (coins and notes)
Scanner for B7 format identity documents
RFID/NFC reader
1D/2D barcode reader
Webcam
Technical specifications
Windows 10 IoT
Accessible for people with reduced mobility
Examples of services
Reception and guidance
Card, pass or ticket purchases
Card top-ups
Orders and purchases
Customer advice by video conferencing
Earnings
Freely accessible services round-the-clock
User independence and satisfaction
Quick and easy to use
Queues are streamlined
Optimisation of staff's time
Innovative image and visually appealing service