EK 3000-CVM, EK 3000-TVM, EK 3000-BVM kiosks
Interactive item vending kiosks
Robust and fully-tested box, ticket and card vending kiosks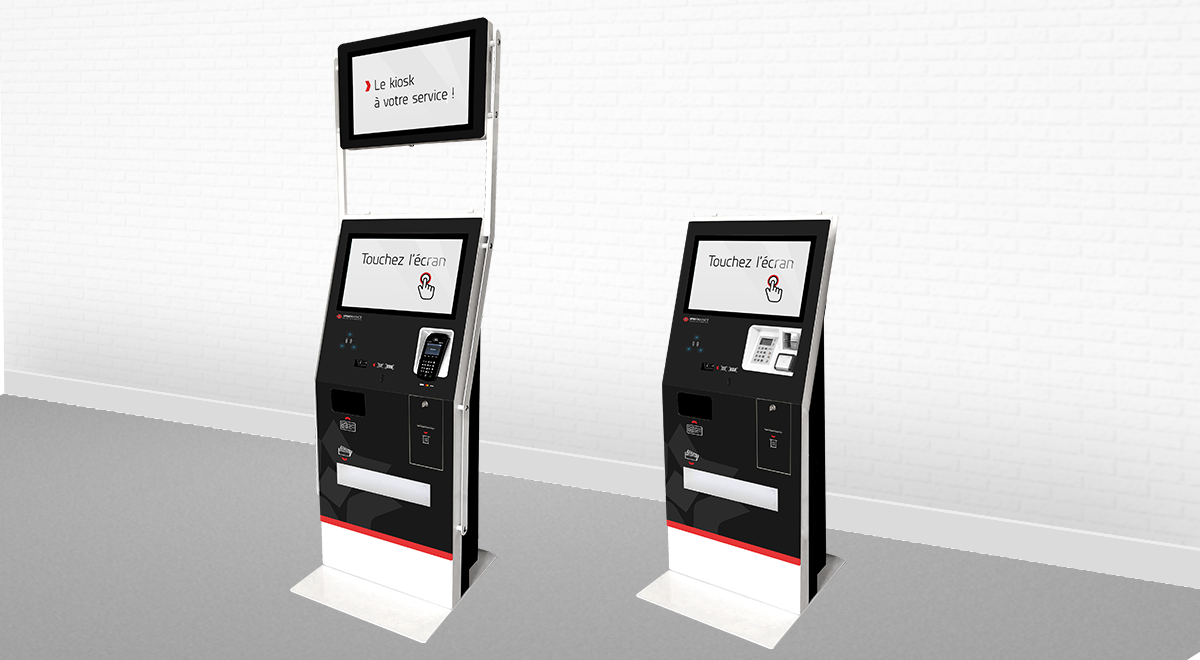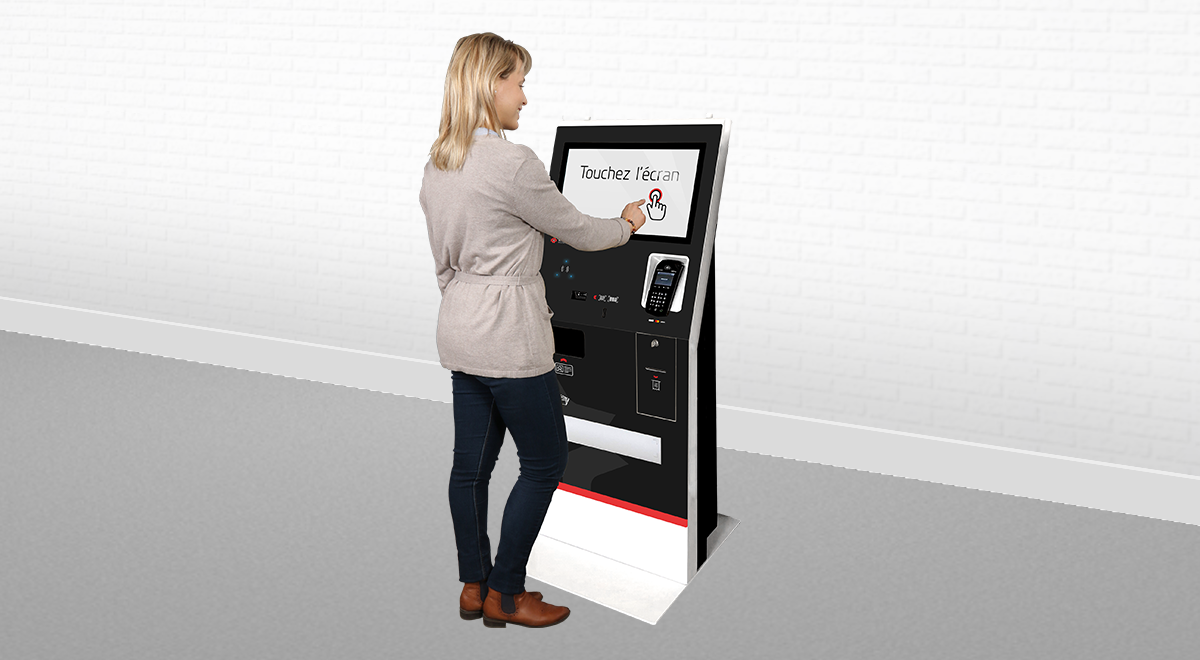 Develop new distribution channels by installing touchscreen kiosks in partner points of sale!
IPM France's EK 3000 interactive kiosks can be used to buy and issue a card, ticket or item, quickly and securely. These robust and fully-tested kiosks are free-standing to suit any public place. The Full HD screen of the EK 3000 kiosks tilts for ergonomic use and privacy.
Customise the front of EK 3000 kiosks to match your branding and use the double dynamic display screen for advertising!
These touchscreen kiosks are accessible for people with reduced mobility so that they can be used by anyone.
Robust kiosks dedicated to the distribution of your services
Kiosk features and options
22″ screen – Projected capacitive (PCAP) touchscreen
Card, pass or ticket machine
Bank card payment terminal including contactless option
Thermal printer (60mm)
Scanner for B7 format identity documents
Cash payment column (coins and notes)
RFID/NFC reader
Webcam and microphone
EasyProtect antibacterial gel dispenser
Technical specifications
Windows 10 IoT
Accessible for people with reduced mobility 
Examples of services
Reception and guidance
Card, pass or ticket purchases
Orders and purchases
Customer loyalty
Earnings
Freely accessible services round-the-clock
User independence and satisfaction
Queues are streamlined
Relieves activity at counters or front office
Secure payments
Innovative image and visually appealing service