Teleconsulation
Augmented teleconsultation interactive kiosks
The range of teleconsultation-dedicated touchscreen kiosks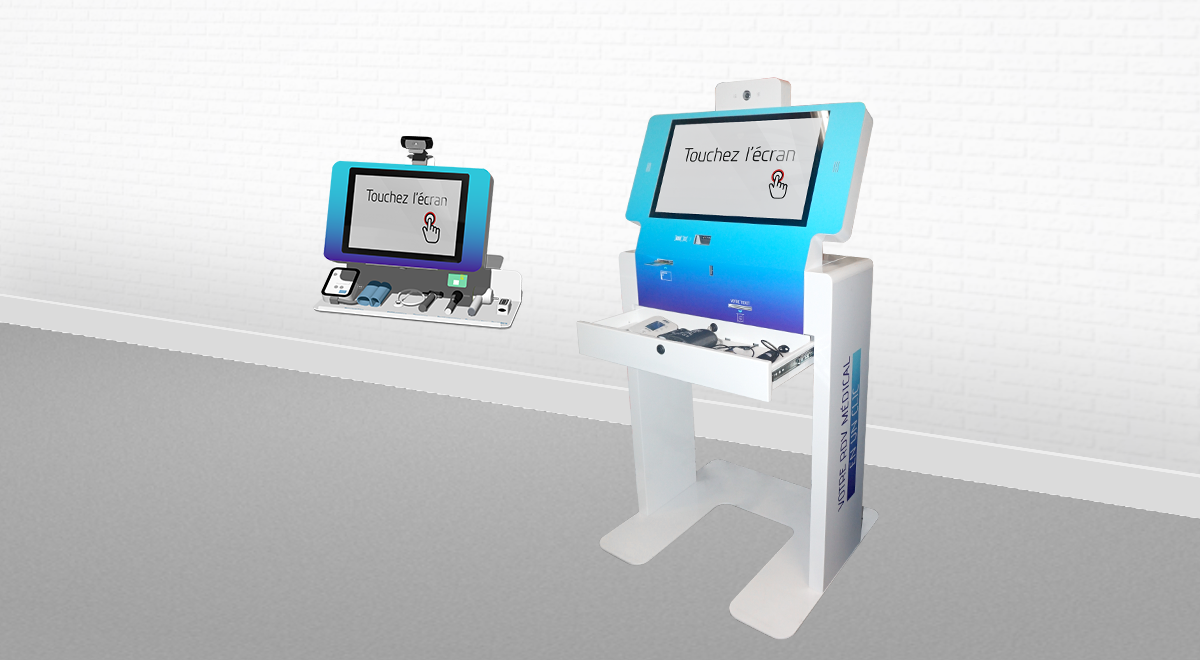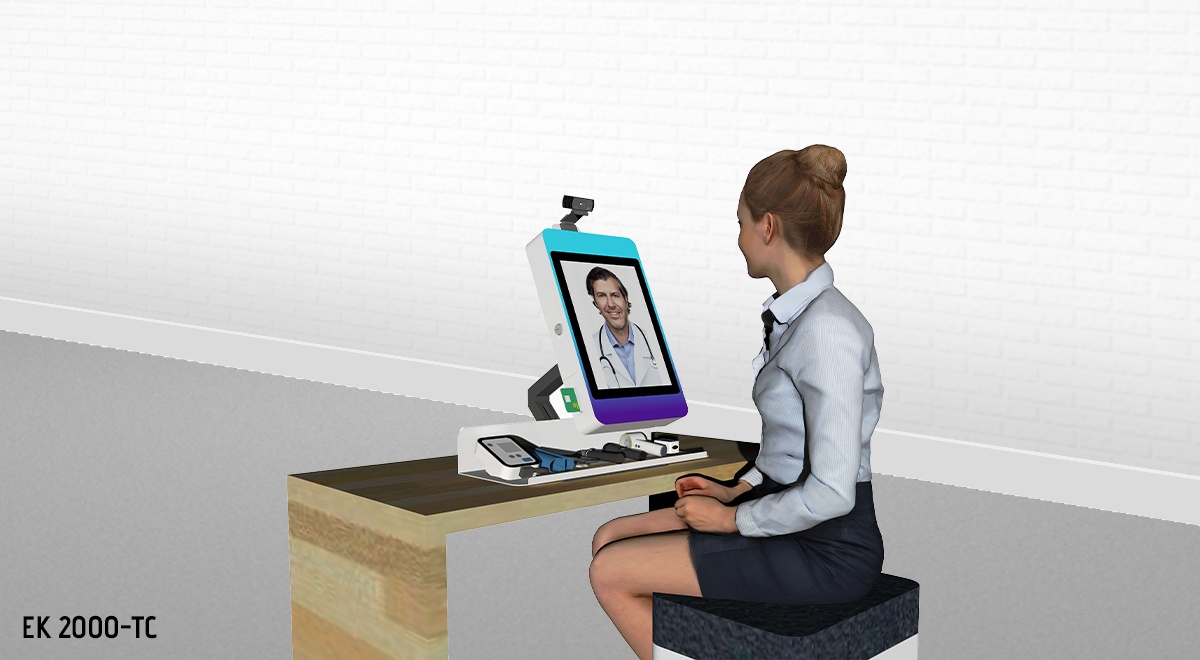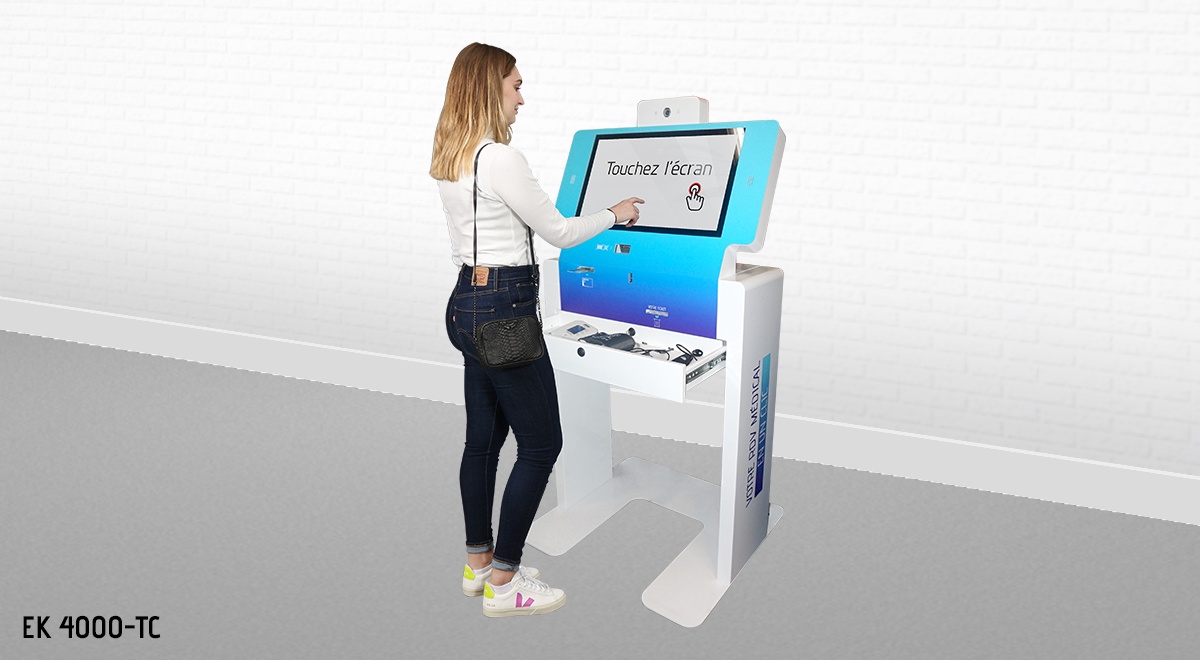 Provide your customers with an augmented teleconsultation (TC) kiosk on their premises thanks to the integrated medical devices! 
Thanks to their CE-certified integrated medical devices, the interactive TC kiosks can be used by patients to carry out an augmented teleconsultation with remote monitoring of vital signs. The touchscreen TC kiosks offer an innovative, differentiated service for the community places (pharmacies, multi-professional health centres, medical and social centres, nursing homes) in which they are installed. These touchscreen kiosks are robust, secure and designed for intensive use.
The screen of the TC kiosks tilts for ergonomic use and privacy. Customise these interactive kiosks to match your branding!
The touchscreen TC kiosks are accessible for people with reduced mobility so that they can be used by anyone.
Choose the right TC kiosk for your requirements!
Features and options
EK 2000-TC compact kiosk
15″ screen – Projected capacitive (PCAP) touchscreen
CE-certified Medical Devices (dermatoscope, otoscope, pulse oximeter, blood pressure monitor, thermometer, stethoscope)
Anti-theft security system for medical devices (MDs)
Video conferencing kit (speakers, microphone and webcam)
SESAM-Vitale card reader
RFID/NFC reader
1D/2D barcode reader
EK 4000-TC complete, adjustable kiosk
24″ screen – Projected capacitive (PCAP) touchscreen
CE-certified Medical Devices (dermatoscope, otoscope, pulse oximeter, blood pressure monitor, thermometer, stethoscope)
Anti-theft security system for medical devices (MDs)
Video conferencing kit (speakers, microphone and webcam)
SESAM-Vitale card reader (reading and updates)
Bank card payment terminal including contactless option
Thermal printer (60mm)
A4 printer
A4 scanner
RFID/NFC reader
1D/2D barcode reader
EasyProtect antibacterial gel dispenser
Technical specifications
Windows 10 IoT
Accessible for people with reduced mobility
Earnings
Takes vital signs remotely
Innovative and differentiated service
Patient independence and satisfaction
Robust, secure kiosks
Quick and easy to use