Semur-en-Auxois hospital installs CPage interactive kiosks
Interactive kiosks to facilitate patient admissions
CPage and IPM France interactive healthcare kiosk
In partnership with IPM France, CPage has developed an interactive healthcare kiosk, called i-Kiosk, facilitating the admission of patients to hospitals. This interactive kiosk solution, which is both simple and user-friendly, can be used by everyone: patients, accompanying family and friends and transport professionals.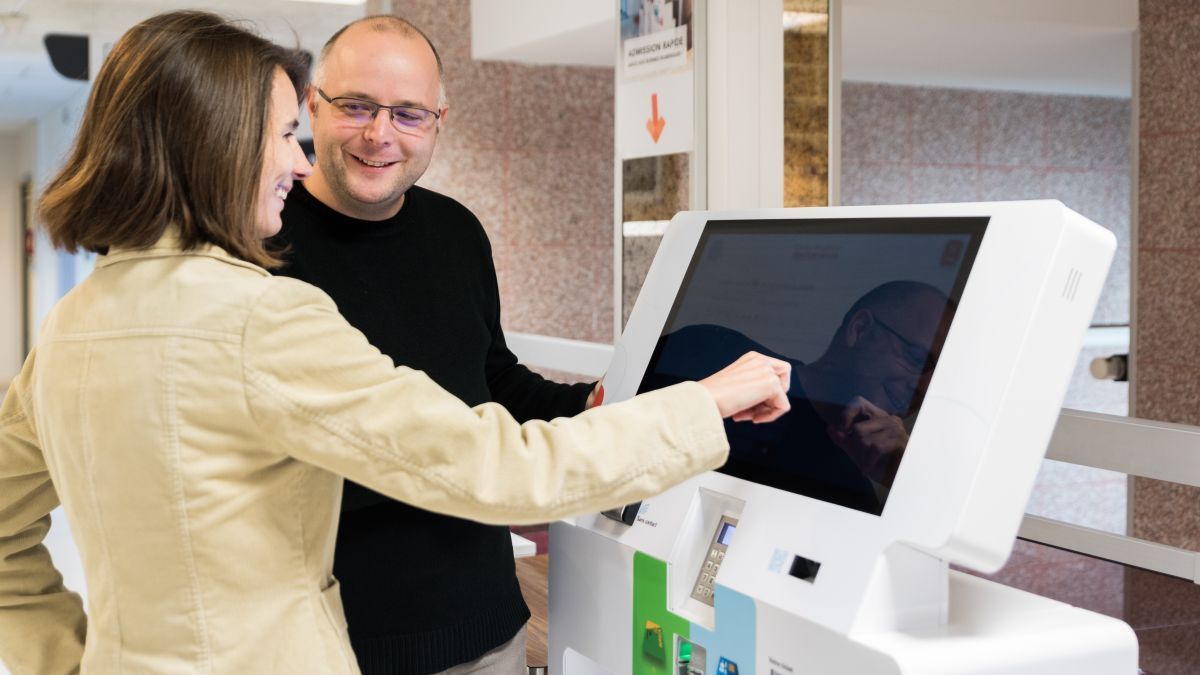 i-Kiosk at the Semur-en-Auxois hospital
In recent weeks, two interactive touch-screen kiosks have been in use at the Semur-en-Auxois hospital. They are located at the admissions desk and in the maternity ward.

Using these healthcare kiosks equipped with a scanner, patients can complete their admission-related paperwork themselves. They can register, print their stickers and circulation card, enter their social security and private health insurance cards and pay what they owe in less than 5 minutes!
According to Marc Le Clanche, director of the Semur-en-Auxois hospital, "with i-Kiosk, patients become players in their administrative paperwork in a simple and user-friendly manner. The administrative staff will have to process each admission that used the kiosk, but they will be able to do it at their own pace, without generating waiting time for the users. It will be up patients to choose the admission method that suits them" 

Discover the article about CPage interactive kiosks, published by France 3 Bourgogne Franche-Comté, "Côte-d'Or: interactive kiosks to be admitted to hospital"

Last posts

A Digital League lunch on Friday, October 6 at IPM France's offices!
See

IPM France's experience
See