100% of customers recommend IPM France
The expert in France for interactive kiosk projects!
IPM France is recommended by its customers for carrying out an interactive kiosk project! 
As part of its continuous improvement process, IPM France conducts annual customer satisfaction surveys. 
The survey conducted in March 2021 reveals that 100% of IPM France's customers recommend the French expert to successfully complete an interactive kiosk project!
This survey is conducted as part of the company's ISO 9001 quality procedure. The purpose of the survey was to measure customer satisfaction and, above all, to better identify areas for improvement in IPM France's offer and support. Thus, corrective actions adapted to the needs of customers can be implemented quickly.  
"Listens", "reactivity", "seriousness", "helps", "quality", and "professionalism" are the qualities mentioned by our customers!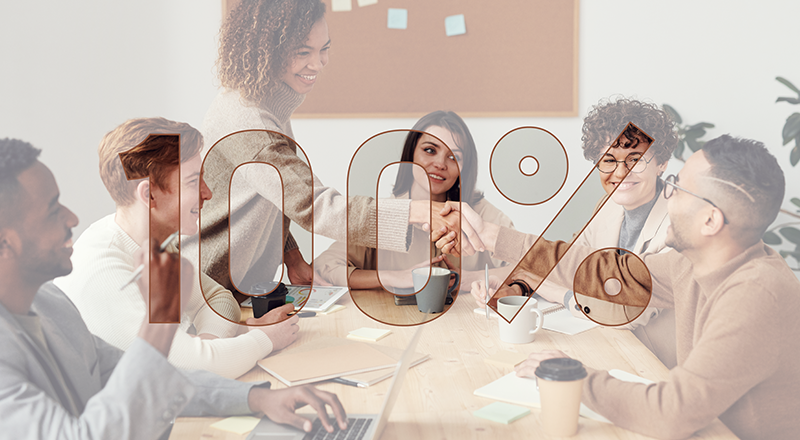 Guy Daumas, President of IPM France, explains why and how IPM France achieved this result.
"The IPM France teams have a very strong customer focus.  We have been building, deploying and maintaining interactive kiosks at our customers' sites for over 15 years. The projects implemented over the years, which are all different from each other, have allowed us to gain solid experience in the field. We therefore know how to identify and anticipate the key elements that need to be taken into account in order for a kiosk project to be optimised and successful. And we know above all the pitfalls to avoid! In addition, a dedicated project team is set up for each of our customers. A business engineer leads the project and is responsible for carrying it through internally by coordinating all the teams. They are the voice of the customer at IPM France! Their only mission: to make our customer's project a success! Thus, they are the customer's privileged contact point and accompanies the customer from the definition of the user path on the kiosk, to the maintenance of the kiosks in operational conditions in the field, including the monitoring of the production and commissioning on site."
Other important findings of the survey include:
90% of customers say that IPM France's software and hardware meet their expectations.
Overall, customers are 90% satisfied.
One of the main strengths of IPM France is the quality of communication and the proximity of its teams to the customer.
64% of customers say that the kiosk is a preventative barrier measure and helps protect their teams.
Do you have any kiosk projects? Do you have questions and need clarification? That's normal! Contact our teams, they will be able to reassure you and ensure your interactive kiosk project will be successful!

Last posts

An augmented teleconsulting solution made by IPM France & Medeo
See

Increase your visibility and turnover thanks to interactive kiosks!
See