Bill payment kiosk
Wiis
Optimised patient reception using interactive kiosks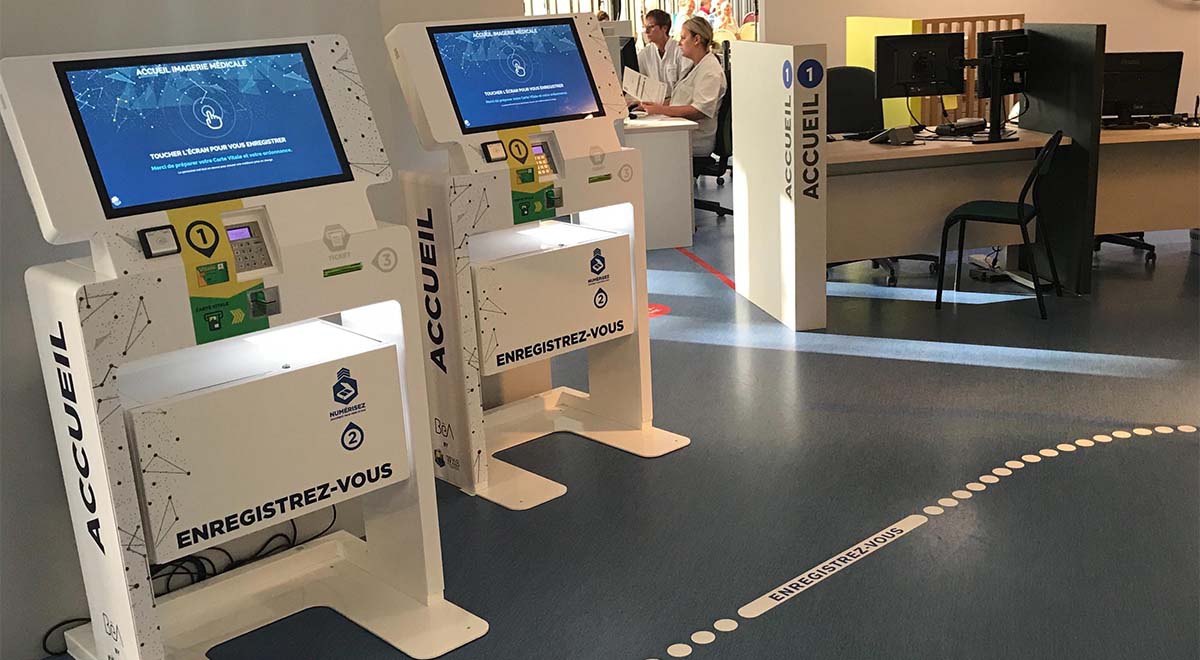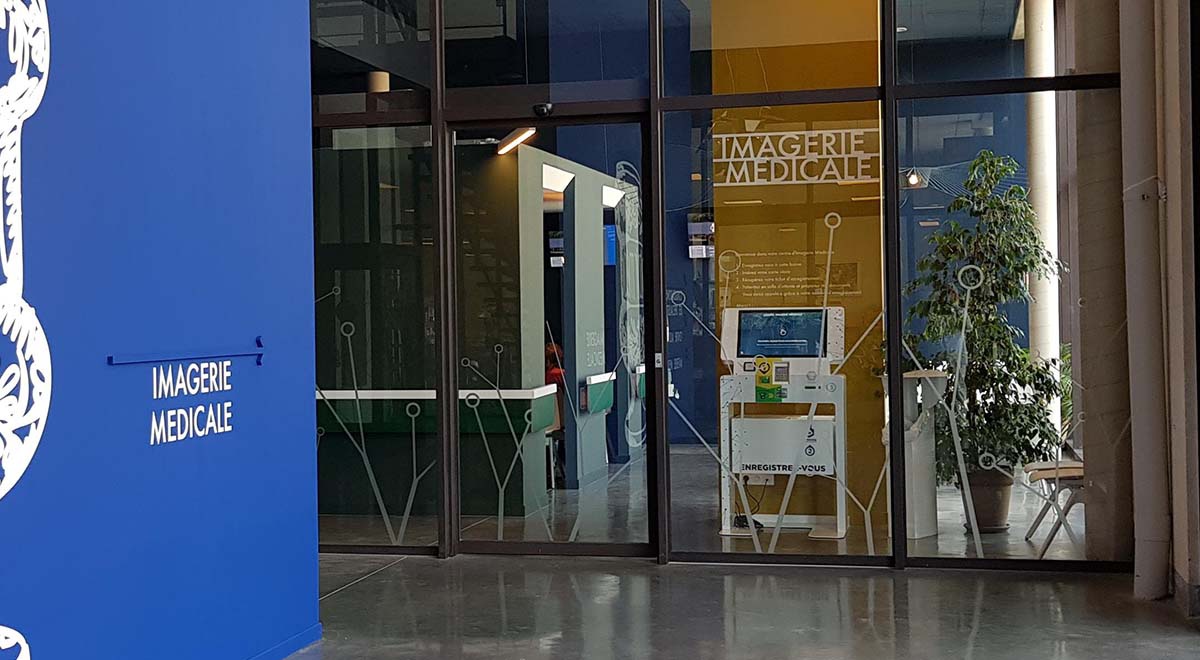 A complete interactive patient reception kiosk
WiiS promotes the use of information and communication technology for medical imaging. Its challenge is to offer radiologists an innovative technological offer that simplifies patient care.
To achieve this, IPM France and WiiS have developed a patient workflow solution: the Self Check-in Kiosk.
This patient reception kiosk gives the radiology services that adopt it a real advantage because:
It improves patient flow and care
It supports reception and automates certain administrative tasks provided by the secretariat (payment of the due amounts, digitisation, patient data management…)
Optimises working conditions by managing the flow
Increases quality and patient comfort using appropriate signage
These touch screen kiosks are used by patients to identify themselves to make an appointment, but also to pay due amounts using a secure payment terminal which is built into the kiosk, scan prescriptions, print results, read and/or update social security cards.
Care pathways are simplified and less time is spent waiting at counters. Administrative staff can then focus on more complex tasks.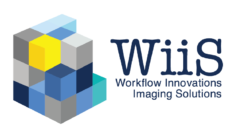 Earnings
Automation of simple services
Patient autonomy
Less waiting time at the counter
Simplification of meet and greet staff tasks