Self-ordering kiosk
King Jouet
Point of sale digitisation: ordering items that are not available at the point of sale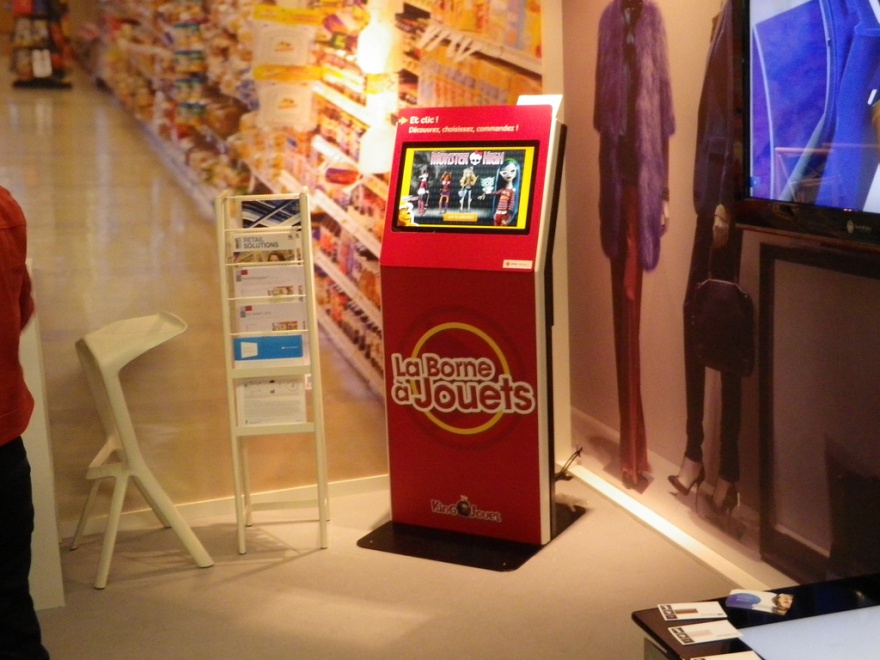 Order and pay for purchases in a few clicks on the kiosk!
Avoiding out of stock situations, not losing sales in store, and satisfying customers, this is the purpose of the interactive order kiosks that King Jouet has deployed to guarantee a complete product offer!
The forty or so kiosks installed in King Jouet stores make it possible for customers to order products that are no longer in stock in the store, or that are simply not referenced at the point of sale.
In a few clicks, shoppers can order their product, choose their delivery method, and pay for their purchase using the secure banking terminal built into the kiosk.

Earnings
Less "lost" sales
Extension of the offer
Customer satisfaction and loyalty
Increased sales
Transaction management dashboard