Ticketing kiosk
The Parc des Expositions at the Porte de Versailles
Queue optimisation using interactive kiosks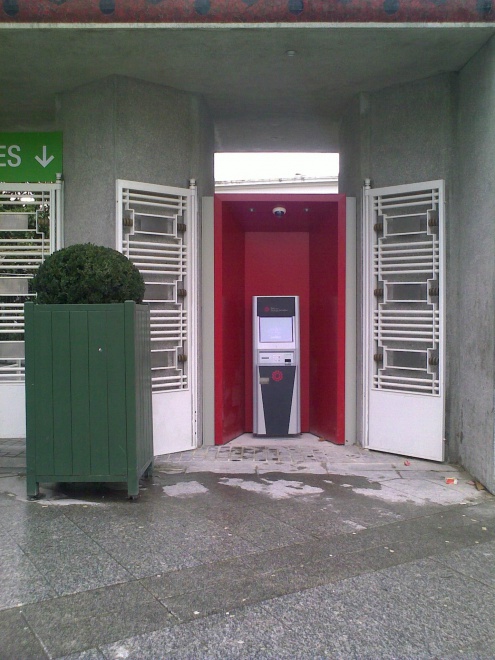 A stand-alone interactive kiosk at the service of users
Viparis, the manager of the main congress centres and event venues in Paris-Ile-de-France, has called on IPM France for its ticketing kiosks.
Installed at the entrance to the Porte de Versailles exhibition facilities, these touch screen kiosks streamline visitor access and reduce queues.
Using the interactive kiosks, customers can collect their trade fair entry tickets in just a few clicks. The purchase is totally secure using the credit or debit card payment terminal built into the kiosk.
Available for self-service and very easy to use, these touch screen kiosks promote customer autonomy and take some of the strain off the cash desks at the entrances to the exhibition centre.

Earnings
Service Automation
Customer autonomy
Shorter waiting time
Secure payment