Bill payment kiosk
CPage
Get admitted to hospital by yourself using admission kiosks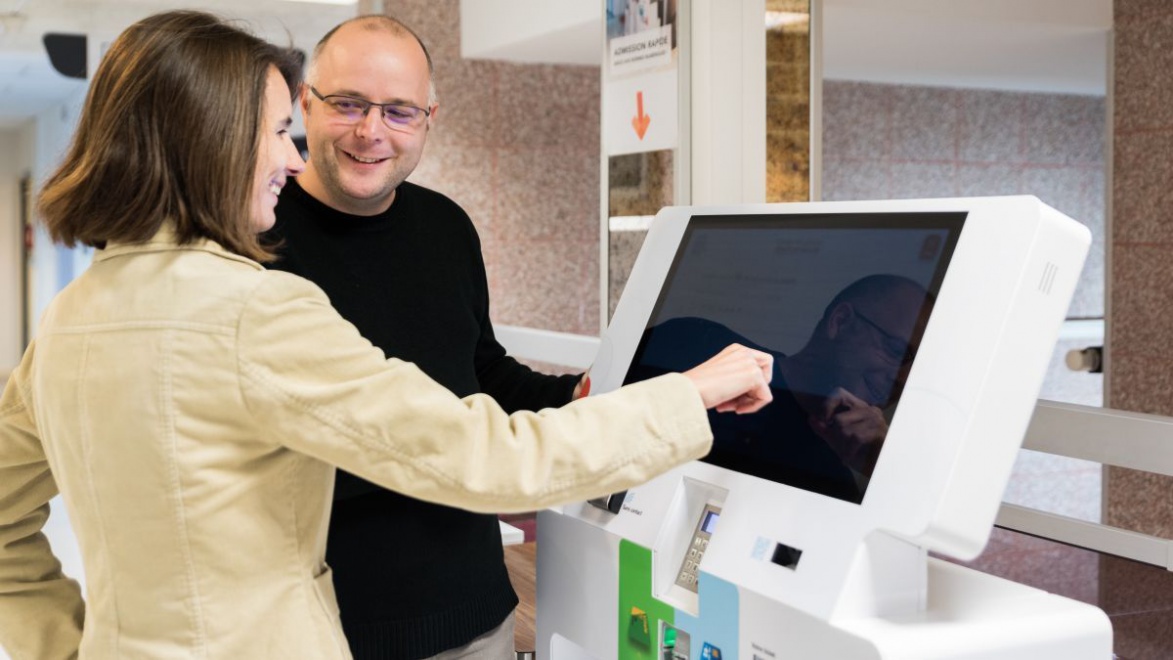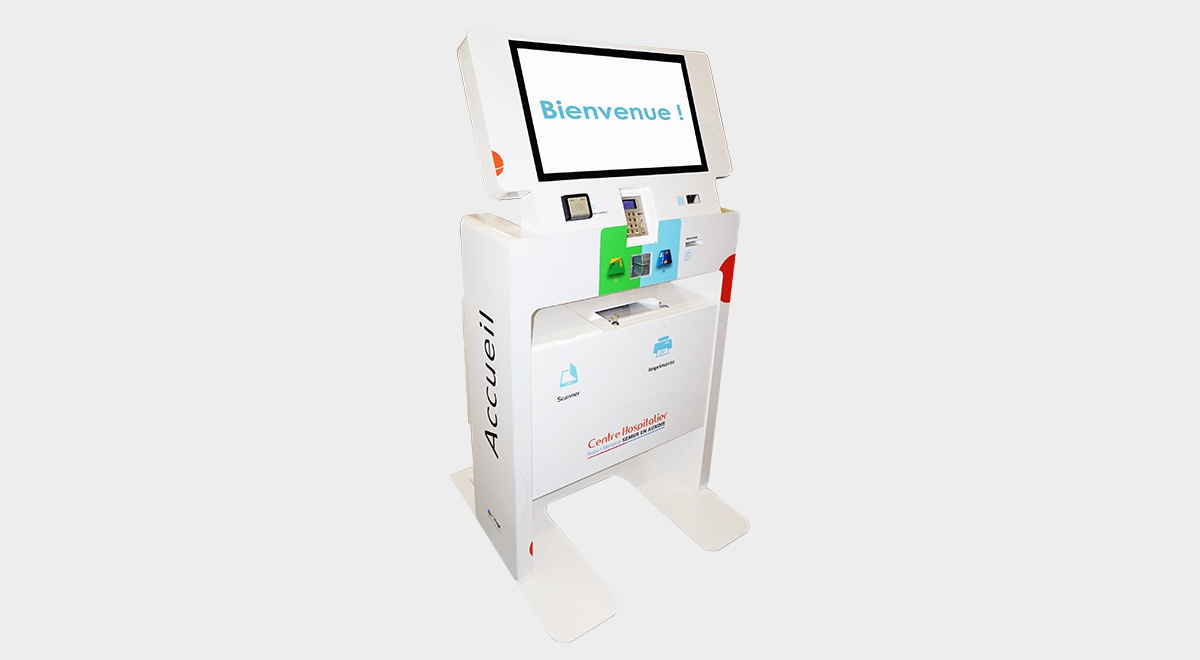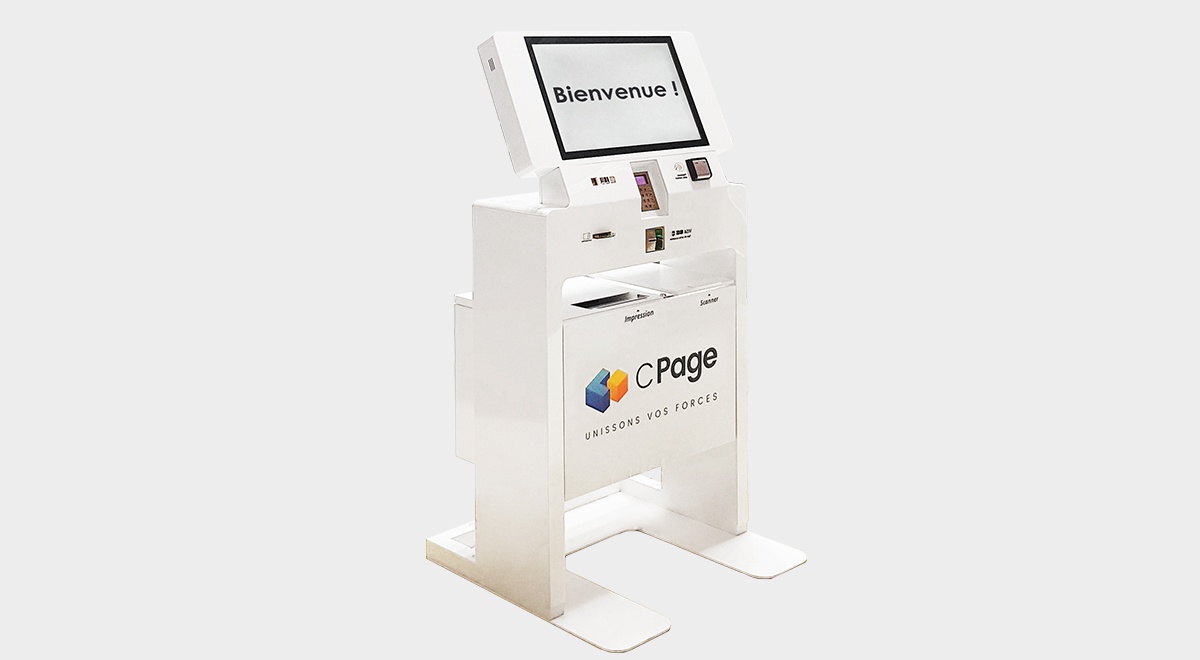 I-Kiosk admission kiosks installed in hospitals
Services provided by the "i-Kiosk" interactive healthcare kiosk
The i-Kiosk interactive kiosk allows patients to avoid queues at the admissions desk and gives them some autonomy in their administrative process.
Indeed, if the patient has private health insurance, they can scan their own card using the scanner built into the kiosk. By selecting this option, they can update their file themselves. The documents are then sent to the hospital staff.
Once the information has been saved, the kiosk prints the documents, which will follow the patient throughout their stay, including the adhesive labels used by the healthcare services or the routing card.
Other services are offered on the kiosk such as the update of their social security card or a free wifi connection code from the establishment. This healthcare kiosk also allows to pay remaining dues directly on the kiosk
In less than five minutes, patients have settled their paperwork and can now focus on the medical part of their visit.

Earnings
Simple and intuitive administrative procedures
Automation of simple services
Patient autonomy
Shorter waiting times