Orange
Videoconference interface kiosks
A real exchange with the user, in remote locations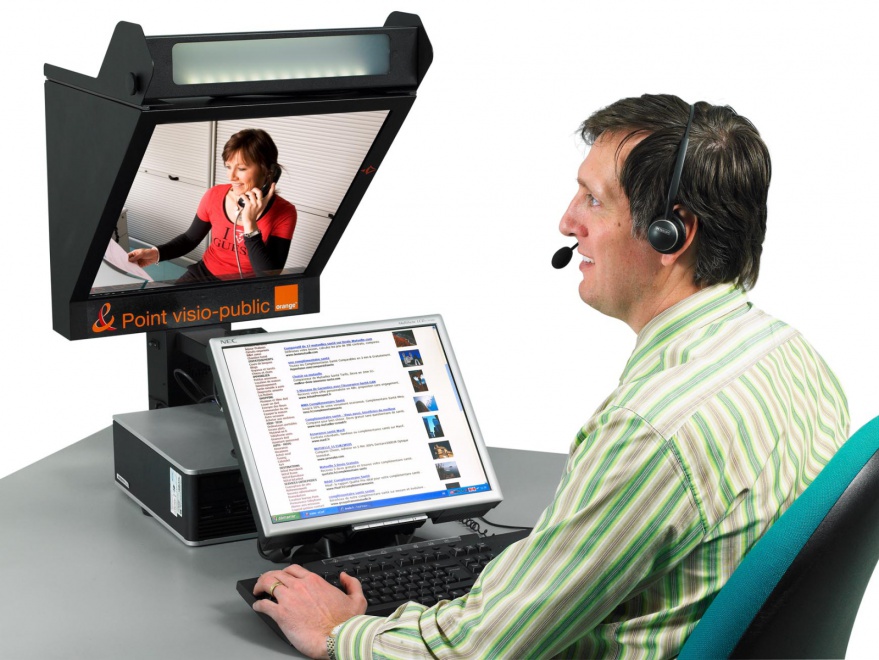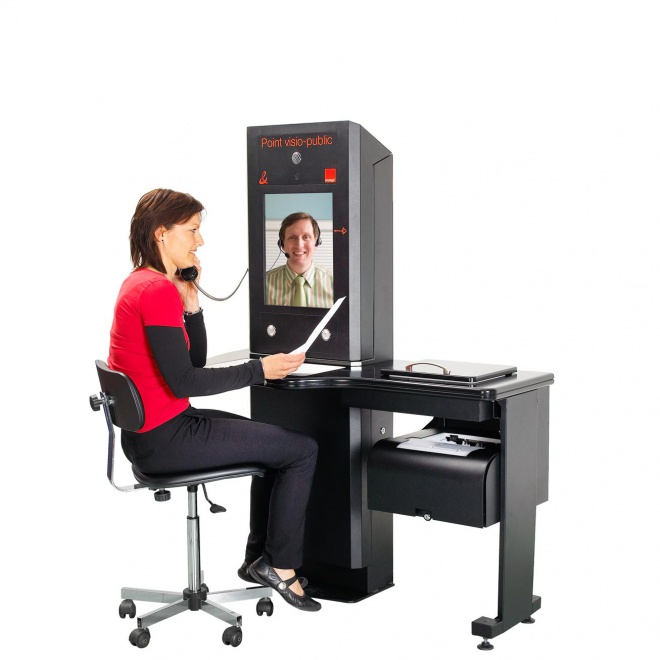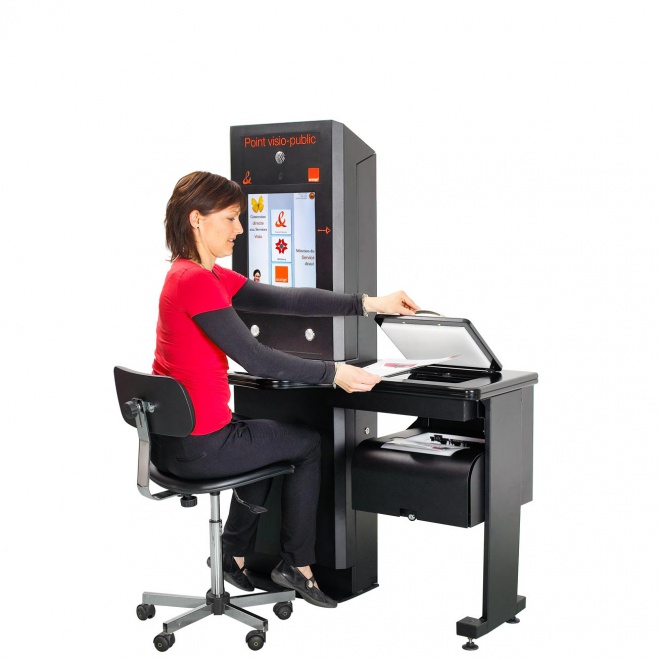 Providing citizens with a remote – yet immediate – service with an actual person
Installed in over 500 spots throughout France, the "Public video point" kiosk provides an immediate connection and videoconferencing between a user and a government agent. A long-distance exchange, but in real time and with an actual person. Requests for information and specific advice, registrations, contracts, etc., videoconferencing (audio and video) enables natural exchanges. The kiosk's devices facilitate the exchange of documents: document scans, printing and simultaneous on-screen visualisation of documents.
The interactive kiosk reproduces the presence of contact persons in a very realistic manner, with high quality video and sound.
Made for Orange, the "Public video point" kiosk is able to offer the services of various French administrative entities such as: the CAF, the MSA, the CPAM, the Job Centre, etc.
Earnings
Immediate exchanges with users
Personalised user exchanges
Human nature of exchanges is preserved
Document Sharing
Attractive and innovative service