Reception solutions
Touch and multi-service welcome kiosks
The touch kiosk to simplify user reception!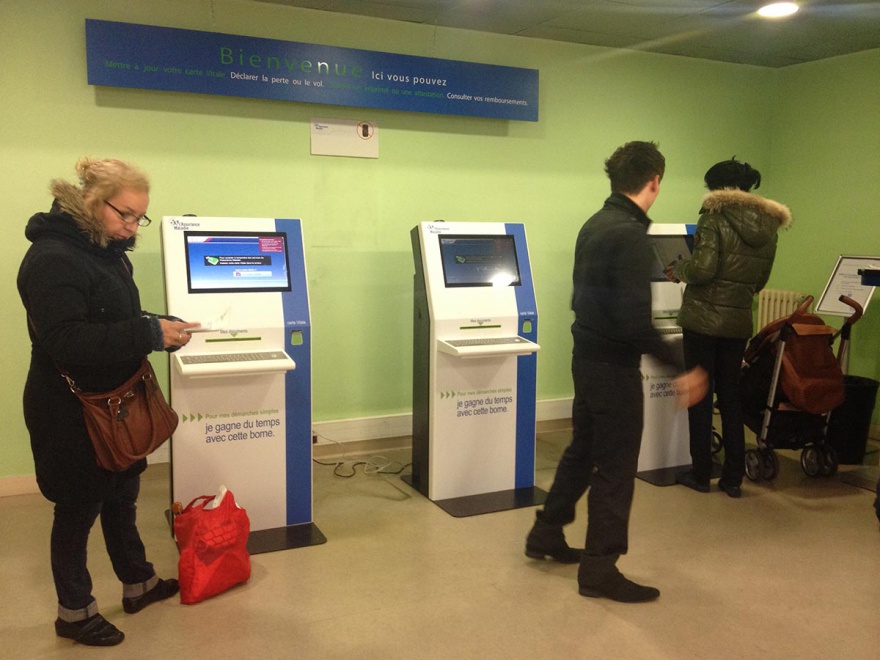 An autonomous and quick service for users
The 1,100 CPAM (Primary Health Insurance Fund) branch offices facilitate the public's reception thanks to the interactive kiosks dedicated to the users. They are able to provide assistance for simple and achievable requests in an autonomous manner: information consultations, account consultations, registrations, printing of certificates, etc.
They help manage the flow of users, improve traffic flow within the branche offices and reduce the wait at the counters.
Agents are therefore freed from simple, repetitive tasks and have greater availability to handle more complex cases.
The service, which is easy to use and ergonomic, is therefore accessible to all. In order to meet the needs of its users, the kiosks are equipped with a social security card reader and an A4 printer.
Some figures :
1,100 kiosks installed in 100 branch offices
75,000 uses per day
60,000 pages printed per day
25 printer paper reloads per day
Earnings
Easy to use and fast
Used in an autonomous manner
Repetitive tasks are automated
Staff working time is optimised